DhamiBoo

Email: reikiem@onebox.com

Welcome to the world of DhamiBoo ---Radical Faerie, Energy Shapeshifter, Reiki Master, Intuitive Energy Medicine Practioner,  Angel Light Worker,  Minister, Artist, and more. Constantly evolving to recreate myself in my empowerment in each moment, and in so doing honoring Spirit to create Joy and Healing in the world and universe. Continually growing into DhamiBoo-- it has a nice ring to it. Just like the present moment. Just like You. May these pages  help bring you to your empowerment, joy, and Spirit...with a touch of Faerie magic!  Smiles. Blessings.

The Latest Events And Updates:

New Offerings in Angel Light and Guidance!

Recently I completed training in Angel work with Narmada Pratap Singh in the Doreen Virtue lineage of angel communication and light work. I am pleased to announce a new line of services incoporating these modalities into my energy work practice. Click here for details.
Free  Sample Distance Reiki Transmission at

Self Service Distance Reiki:

The same power
of a regular in-person session or conventional distance session, now available at a low cost (starting at $5) where you want it, when you want! No need to schedule, or share your intentions... all you do is pay with your credit card, bank account, or paypal account and you can receive a Reiki session immediately or later. Purchase a five minute "blast" of Reiki, 20 or 30 minutes, or a complete 60 min session. Special package rates also available. Choose from prepackaged bundles such as an abundance session or enlightenment, or choose a "special blend" just for you. Group sessions also available. And coming soon will be special packages for couples and families. Check it out at
http://dhamiboo.com/SelfServReiki.html
).
Currently Specializing in Reiki Sessions and Training
Via Distance:
Distance Sessions are just as good as in person sessions, and allow you the flexibility of recieiving Reiki and/or Reiki Training in the privacy of your own home whenever you want it.
Click here for details.
Healing Sessions:

Individual Sessions/Training:
available by appointment,
in person and/or via distance
, for individual Reiki/Intuitive Energy Medicine/Immune Enhancement/FaeryLight sessions. Training in all levels of traditional Usui Reiki;  Basic Intuitive Energy Medicine for self care; the Lightarian Manifestation Ray (trademark of the Lightarian Institute for Global Human Transformation), and Erotic Reiki I.  Sliding Scale Rate Schedule below. Click here for more about my
philosopy of healing
or 
sessions
or
via distance
.
ONLINE BLOG:

Calendar:

I've been nomadic for several years now. Currently in Thailand. Available for Distance Reiki sessions anywhere, or in person sessions/trainings during my travels. And I may be traveling to your region soon! Areas that are on my internationl travel circuit include San Francisco Bay Area, California; New York City and Cooperstown, New York; Philadelphia, Pennsylvania; Wilmington, Delaware; Bangkok and Chiang Mai, Thailand; India; Katmandu, Nepal... and more!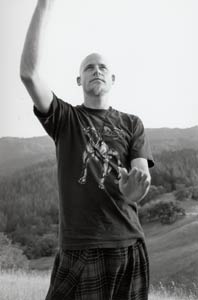 "There is no use trying", said Alice; "one can't believe impossible things."

"I dare say you haven't had much practice," said the Queen. "When I was your age, I always did it for half an hour a day. Why, sometimes I've believed as many as  six, impossible things before breakfast." 

-- Lewis Carroll

"One should never never doubt what nobody is sure about"

--Willy Wonka